WW2 German Overseas Cap SOLD!!
World War II (WW2) German EM OVERSEAS CAP
Nazi Emblems: Eagle, White Soutache, Cockade
Inked: Franz Ritter vorm. CARL ROTH Dettingen 1940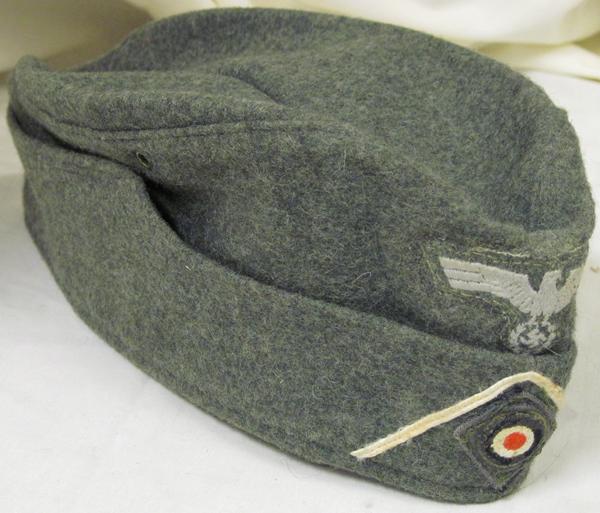 This is a World War II German EM OVERSEAS CAP. It is has a greenish-gray
WOOD body with GROMMET vent per side (dark olive metal).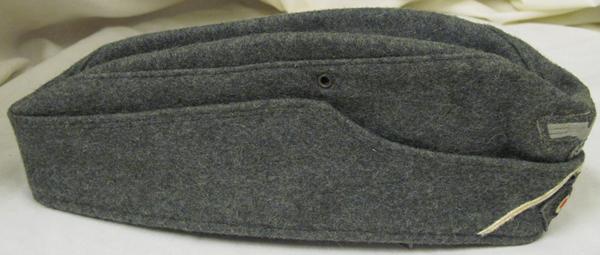 3 NAZI GERMANY emblems on front: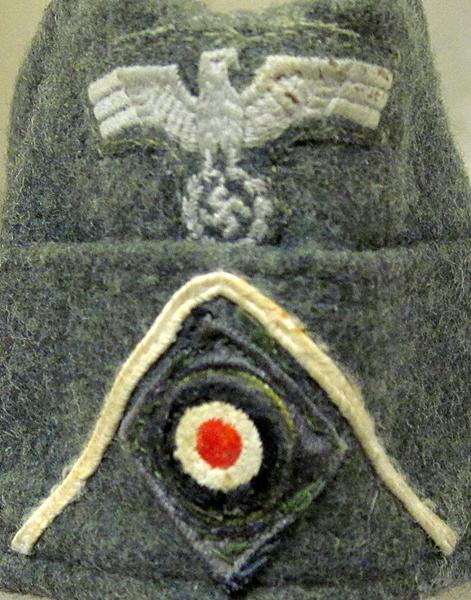 Gray Eagle on green, hand-sewn through lining; White Soutache, machine-
sewn; Tri-Color Cockade, possibly glued onto felt square (gray on top & navy
blue under)...it is a little shiny around BULLS-EYE edge, hand-sewn onto cap.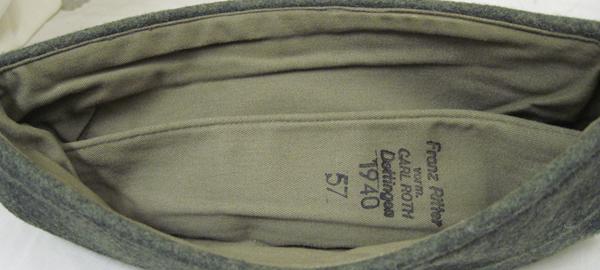 Brown twill cotton lining is inked on inside:
Franz Ritter, vorm., CARL ROTH, Dettingen, 1940, (size) 57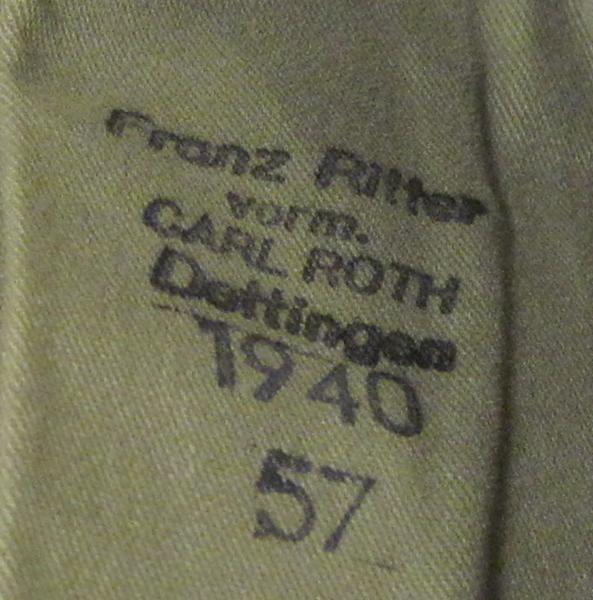 I would guess this CAP to be unissued and unworn, due to its MINT condition.