Red Crown Tire Caps SOLD!!
Old TIRE VALVE STEM CAPS (2)
RED CROWN (Gasoline)
Crown-Shaped Plastic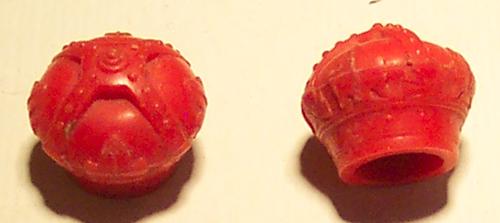 These two (2) OLD TIRE VALVE STEM CAPS were found on an
old bicycle, but I believe they were meant to go on auto tires.
They are tiny crowns--advertising items for RED CROWN (gas).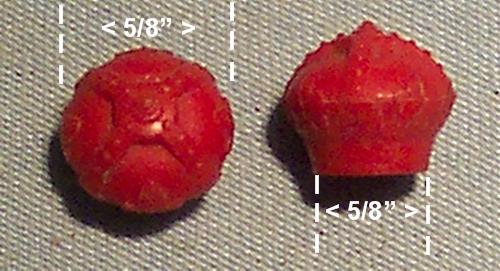 Outer dimensions are 5/8" in size; interior size is about 1/4" x 3/8".
They are in good, used condition. QUITE A FIND for the
RED CROWN collector!